Mind-Blowing Performances from the MTV EMA 2022
From David Guetta and Bebe Rexha to Lewis Capaldi, rewatch all of this year's unforgettable performances.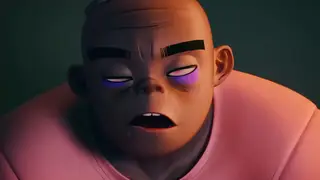 It was all about the live performances at the MTV EMA 2022 as some of the biggest acts on the planet took the stage! LIVE from Düsseldorf, Germany, David Guetta and Bebe Rexha kicked off the night with their megahit "I'm Good (Blue)," complete with blue-clad dancers. Muse followed with an epic stage show for "Will of the People" before Ava Max delivered "Million Dollar Baby."

Gorillaz teamed up with Thundercat for "Cracker Island" for a powerhouse performance. Stormzy and Debbie also teamed up for their track "Firebabe," bringing a soulful moment to the show. "Top Gun" star Tom Cruise introduced fun-loving band OneRepublic for their performance of " I Ain't Worried" off the film's soundtrack.

Also taking the stage were GAYLE for a confetti-filled performance of "abcdefu," Lewis Capaldi, Kalush Orchestra and so many more, making the MTV EMA 2022 a truly unforgettable evening! Watch all the MTV EMA 2022 performances below.